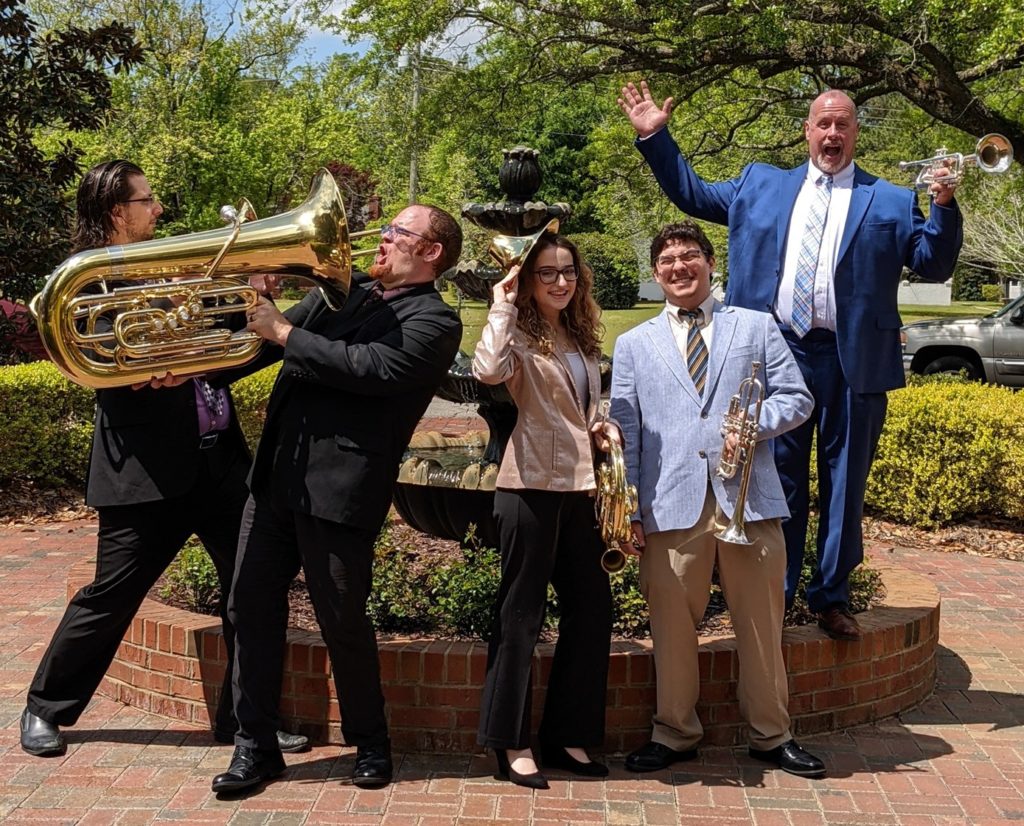 Popular music has evolved over the ages. Over time, crowds of 2,000+ people regularly have attended concerts by musicians; and among all the elements that make a concert great, the music performed is the key to establishing popularity and positive public reception. Featuring musical styles from different ages, including jazz and rock music, students will discover a variety of instruments whose unique features contribute to the sounds and rhythms of popular music over time. Hot Horns uses age-appropriate content and vocabulary for all musical examples and instrument descriptions. Some references to math, science, and cross-cultural connections are incorporated. Students are guaranteed to recognize the music, and will be singing along and dancing in their seats before the show is over.
Use this link to view a video excerpt from this program: https://www.baystreetbrassworks.com/media
Both in-person and virtual (live and pre-recorded) options are available for this program.
---
Artist Background
Hot Horns is a vibrant, award-winning, internationally acclaimed and entertaining musical ensemble that regularly travels the United States presenting interactive, educational concerts and master-classes at primary and secondary schools, and universities. Hot Horns is the premiere educational ensemble of its kind. Unique to Hot Horns is its all-inclusive instrumentation and its burnin' arrangements. Hot Horns incorporates its trademark combinations of various brass, woodwind, and percussion instruments, all performed by six friendly, enthusiastic musicians with backgrounds in education. The group performs various genres of music from classical to jazz, rock to pop and more, thanks to the talents of various arrangers.
---
Search Criteria