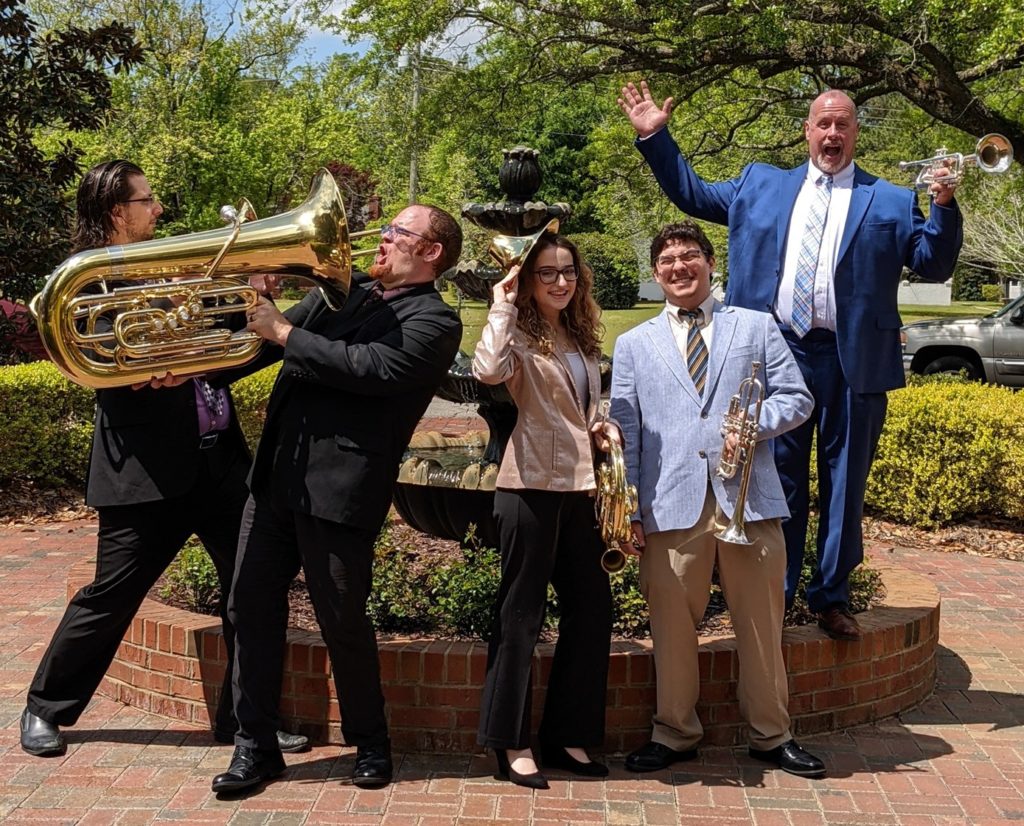 Beginning with a blast from a prehistoric cow horn, Hot Horns engages students in an action-packed program, musically portraying the history of the brass family "past to present."ť Along the way, students learn about various music periods and connections to world history, physics and math. They will learn how valves work, that smaller instruments sound higher and larger instruments sound lower, why trombones have slides and tubas are so large. Students will hear a fifteenth-century equivalent of surround stereophonic sound, take an imaginary trip to the movies, and selected students will make music alongside of Hot Horns on homemade brass instruments. In this 45-minute performance, students are highly encouraged to have a toe-tapping, finger-snapping, hand-clapping good time!
Use this link to view a video excerpt from this program: https://www.baystreetbrassworks.com/media
---
Artist Background
Hot Horns is a vibrant, award-winning, internationally acclaimed and entertaining musical ensemble that regularly travels the United States presenting interactive, educational concerts and master-classes at primary and secondary schools, and universities. Hot Horns is the premiere educational ensemble of its kind. Unique to Hot Horns is its all-inclusive instrumentation and its burnin' arrangements. Hot Horns incorporates its trademark combinations of various brass, woodwind, and percussion instruments, all performed by six friendly, enthusiastic musicians with backgrounds in education. The group performs various genres of music from classical to jazz, rock to pop and more, thanks to the talents of various arrangers.
---
Search Criteria