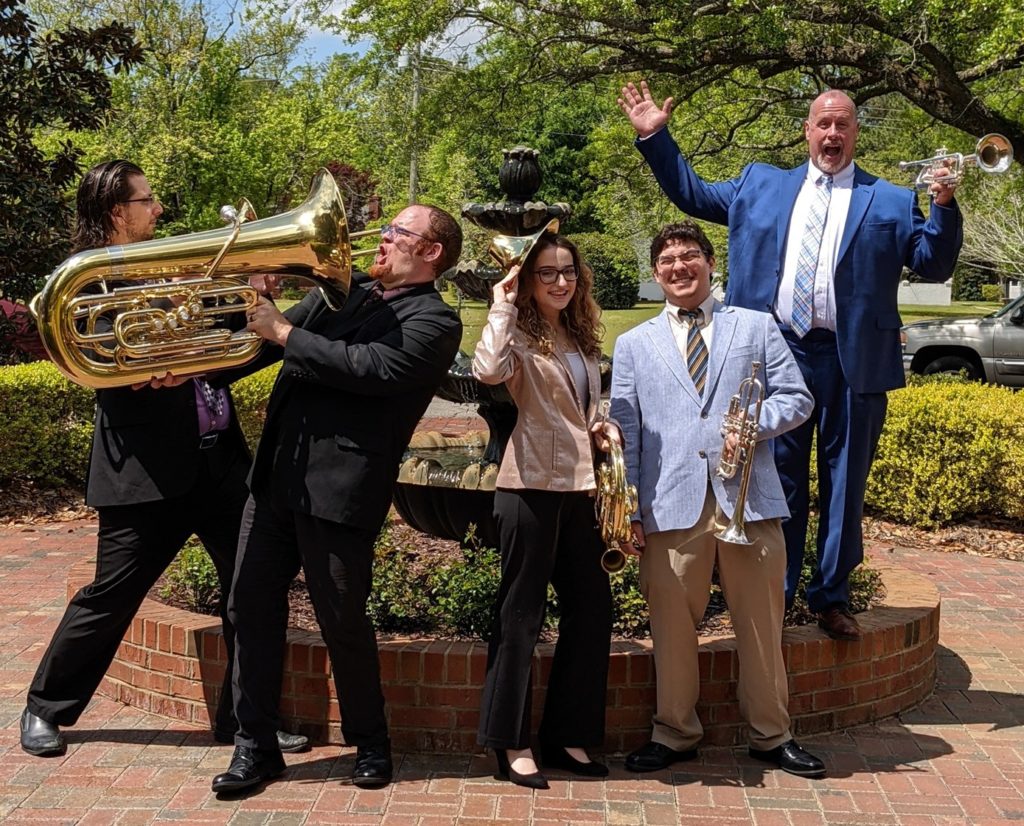 "ALL THAT JAZZ" is a 45-minute program for grades 6-12. Beginning with a New Orleans-style Dixieland parade, Hot Horns – with percussion – takes students on a musical journey through Jazz. America's own musical art form is introduced through a high-energy concert featuring Ragtime, the Blues, Dixieland, Baltimore's own Eubie Blake and Billie Holiday, as well as Scott Joplin, Duke Ellington, W.C. Handy, Glenn Miller, and Dave Brubeck. Students are introduced to improvisation, instrumentation and syncopation, using music that will leave them clapping, tapping, and finger snapping!
Use this link to view a video excerpt from this program: https://www.baystreetbrassworks.com/media
---
Artist Background
Hot Horns is a vibrant, award-winning, internationally acclaimed and entertaining musical ensemble that regularly travels the United States presenting interactive, educational concerts and master-classes at primary and secondary schools, and universities. Hot Horns is the premiere educational ensemble of its kind. Unique to Hot Horns is its all-inclusive instrumentation and its burnin' arrangements. Hot Horns incorporates its trademark combinations of various brass, woodwind, and percussion instruments, all performed by six friendly, enthusiastic musicians with backgrounds in education. The group performs various genres of music from classical to jazz, rock to pop and more, thanks to the talents of various arrangers.
---
Search Criteria